Hotel Cala del Pi
Find peace and tranquillity in a unique setting...
Built on the site of a former summer residence of remarkable beauty, Hotel Cala del Pi enjoys an enviable seafront location with direct access to the beautiful and quiet Cala del Pi and coastal path that runs along the coast of the Costa Brava.
The original building, some of whose features still remain, such as the fireplace and door to the family wine cellar, has been renovated to offer the utmost comfort in an elegant and inviting 5-star hotel.
An idyllic location surrounded by century-old pine trees ideal for enjoying a romantic getaway or relaxing break with all luxuries and amenities.
SERVICES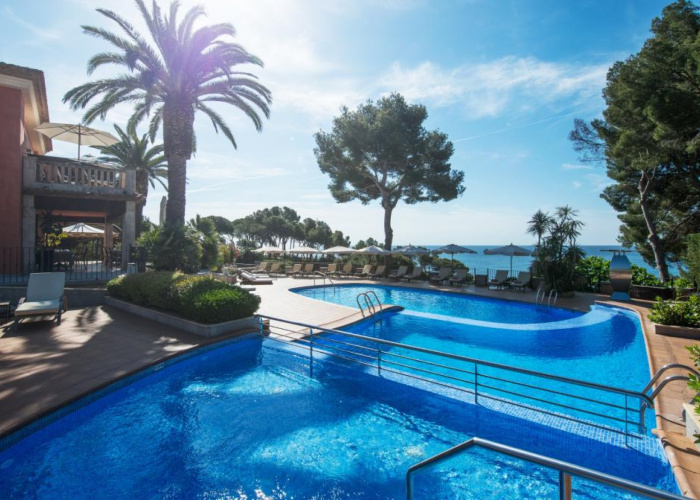 Outdoor pool & bar
An oasis with beautiful views of the Mediterranean
Surrounded by century-old pine trees and boasting incredible views of the sea, the outdoor terrace is one of our most prized spaces. Arranged into different areas and levels, it has a spectacular 120m2 pool and a spacious and quiet sun deck.
Includes free sun loungers, sunshades and towels reserved for hotel guests.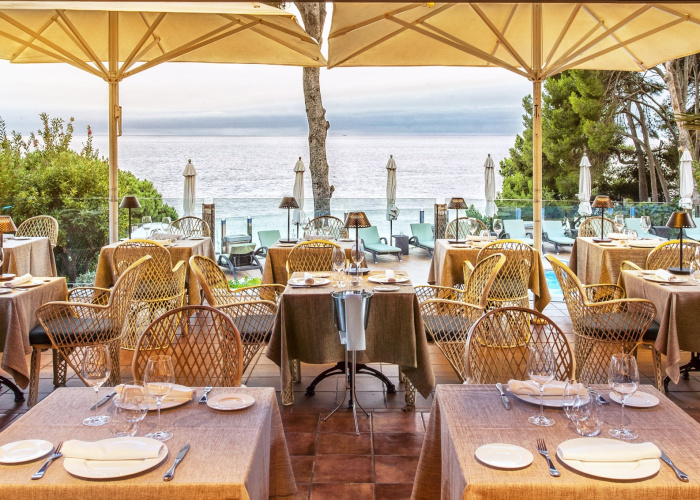 Restaurant Aurum
An inviting restaurant with sea views
With the Mediterranean as a backdrop, Restaurante Aurum is the ideal place to savour the best of our cuisine at any time of the year.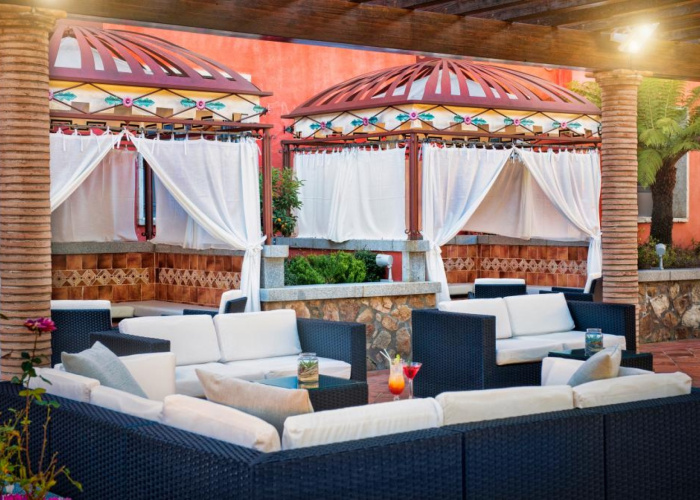 Chill-out Zone
An invitation to relax
In the late afternoon, our chill-out zone becomes the perfect place to chat or have a cocktail in an intimate and relaxed atmosphere. From its comfortable sofas and haimas, you can contemplate the most beautiful Mediterranean sunsets.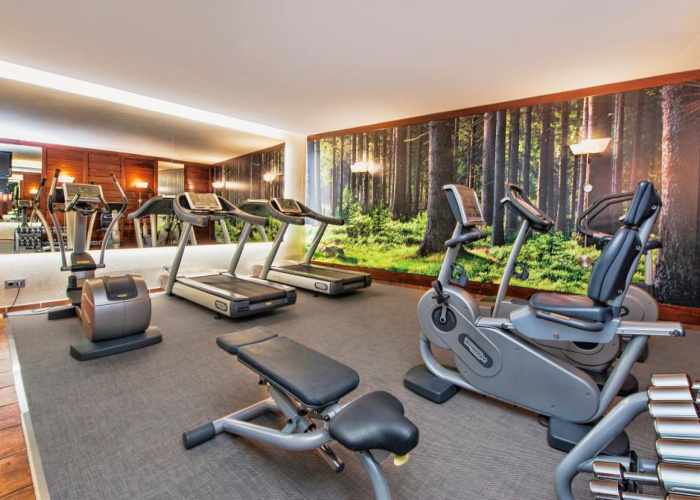 Fitness Room
Always in shape
If you are one of those who never skips a workout or likes to stretch your muscles after a day of relaxation, the Fitness Room has everything you need: treadmills, cross-trainers, exercise bikes and a weight bench for you to keep fit during your stay.
Opening hours: 9am-9pm.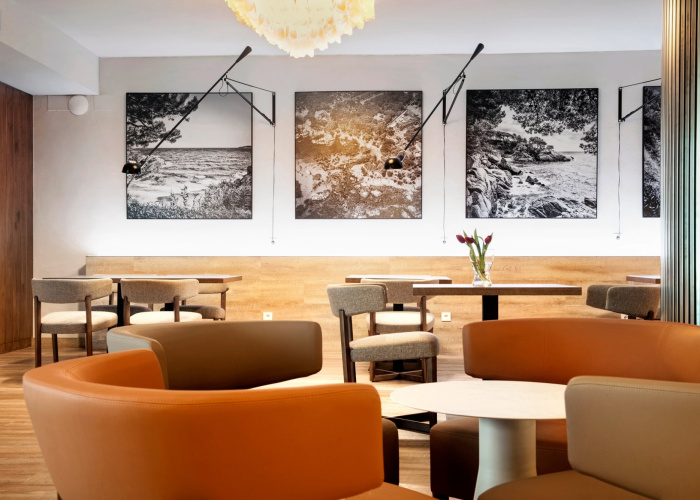 Orígens Bar
A toast to our origins
During the winter months, Bar Orígens is the ideal haven for those who want to enjoy a drink in the middle of the afternoon or prolong the night with cocktails. A modern cocktail bar decorated with beautiful images of Cala del Pi in tribute to the origins of our hotel.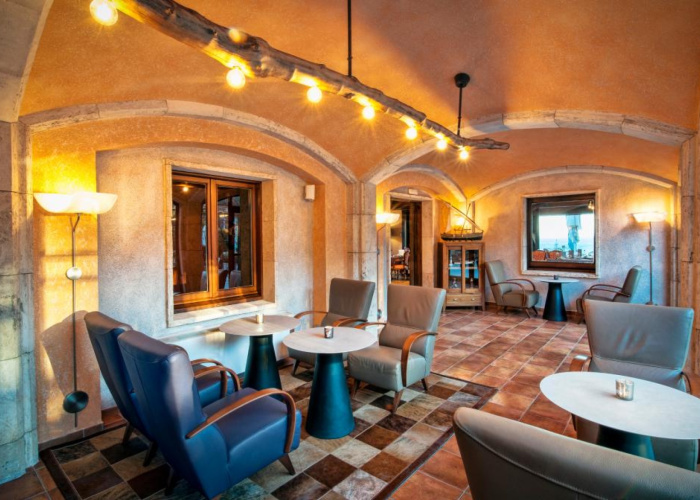 Reading Room
The perfect environment to rest or read
Read a good book, enjoy board games or simply relax contemplating the surroundings. The Reading Room is an inviting space with natural light and comfortable armchairs, where you can read or rest in an atmosphere of tranquillity and relaxation.